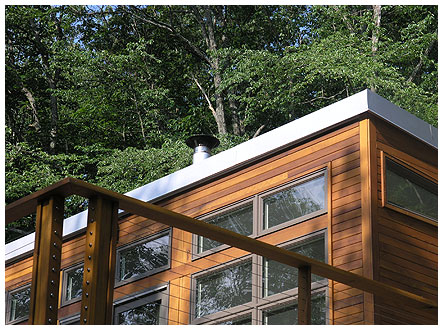 Our Cabin in the Woods
Lost River Modern is a modern prefab cabin previously featured in Dwell Magazine. A treehouse, really. Set into the side of a wooded ridge, with a wall of glass extending nearly its entire length, Lost River Modern's spare lines and perfect setting leave only light and sound and space vying for attention. Designed by the award-winning firm Resolution: 4 Architecture (creators of the original dwell home) Lost River Modern is the first and only res4 home available for guests.
Availability
Finding bliss in Lost River is just a click away...